---
End Time Bible Prophecy Headlines: You will hear of wars and rumors of wars (Matthew 24:6) – US Deploying Carrier, Bombers to Middle East After Indications Iran Planned Attack on US Forces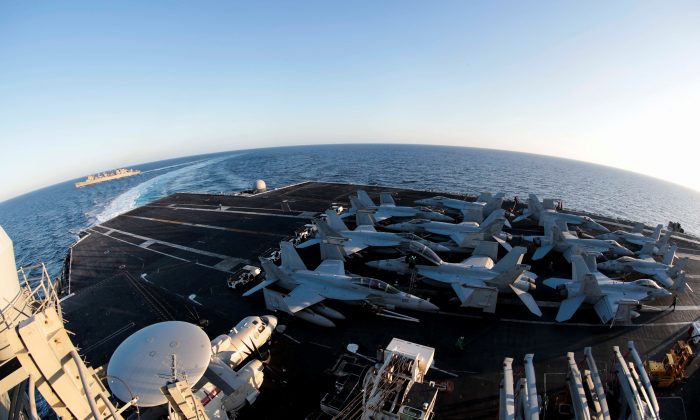 Source from: THE EPOCH TIMES, Updated Date May 5, 2019
WASHINGTON—The United States is deploying a carrier strike group and a bomber task force to the Middle East to send a clear message to Iran that any attack on U.S. interests or its allies will be met with "unrelenting force," U.S. national security adviser John Bolton said on Sunday.
Amid rising tensions between the United States and Iran, Bolton said the decision was "in response to a number of troubling and escalatory indications and warnings."
A U.S. official told ABC news that the deployment of the USS Abraham Lincoln and the bomber task force had been in response to "clear indications" that Iran and Iranian proxies were planning an attack on U.S. forces in the region either on land or at sea.
Aircraft carrier sent to Middle East after indications Iran planned attack on US forces
Let's unite in Prayer for Israel and for World Peace.
Also pray for ministers and all who are in authority so that we can live peaceful and quiet lives marked by godliness and dignity.
GET READY! BIBLE PROPHECIES ARE GETTING FULFILLED BEFORE OUR EYES! JESUS IS COMING SOON.
READY 4C | Preparing a generation for Christ's return.
Reach us
For Prayer Support: prayer@ready4christ.org
For Bible Prophecy Headlines: headlines@ready4christ.org
To Join R4C Mission Trips: admin@ready4christ.org